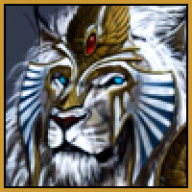 Joined

Sep 13, 2010
Messages

7,505
Likes

31
Favorite Player

FIGO :')



Forum Supporter

10 years of FIF
that wasn't the task, was it?
Baby, you know I love you, but I have an elephant's memory & I don't forget that these cunts almost cost us our treble in 2010 with their shows & theatrics. I don't forget that kinda shit.
This club used to be a classy joint 12-13 years ago & now they're exactly the opposite. Sportsmanship & character comes first in my book & then performance. That's why a Zidane is an absolute legend to everybody. Cuz he was the best & the most down to earth guy in the business. You never saw him dive, bash other clubs & other nasty shit. Men like that are a dying breed, unlike this new generation pussies.
& regarding Figo, I'm glad he left the club in 2000, cuz he wanted to win the Champions League & there was no way he could have done it in Barca.

Why the hell do I always think about when to fap when I read something from/ about you?

okerface:
:work: Simple explanation. I'm Darius Fapius & I promote fap

okerface:
you sure your straight bro?
No, he a AUW! At AUW we always a little homo. It's all bromance

Ask Jerry & Cal.
Last edited: