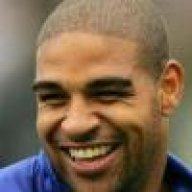 Joined

May 15, 2011
Messages

4,782
Likes

1

10 years of FIF
You are contractually obligated to accept
1. What is your name?
2. When were you born?
3. What do you currently do (job/profession etc)?
4. When did you start supporting Inter and why?
5.What is your fondest memory of Inter?
6. Who is your favorite current player?
7. Who is you favorite player of all time except for Figo?
8. How did your love for Luis begin?
9. If you could only perform one sexual act on Figo, what would it be and why?
10. Explain the significance of fap.
11. Why do you dislike ze Germans so much despite living there?
12. Kimmy or Avora?
13. Hottest female you've ever seen in person (pics or it didnt happen rule applies)
14. Tits or Ass
15. Comment in one sentence on the following FIFAUW members:
Ahmed:
Andy:
Black:
Burak:
Cal:
Chaz:
Dara:
Dino:
Dylan:
Jerry:
Sok:
Willy:
Provide captions to the following pics:
Last edited: