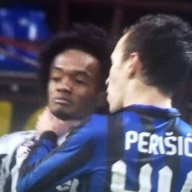 Administrator
Administrator
Joined

Jul 17, 2010
Messages

18,186
Likes

17,669



10 years of FIF

Forum Supporter
Lol sorry bro this is a horrible take.....
No risk management mismatching of durations is a fucken joke....
bank mgm and vcs pulling 42 bio in a day is the obly reson this happened.
Maybe reversing part of the dodd frank is also a problem but fucke svb lobbied for that...
If it was a fiscal policy failure why dont we see these banks fall like flies?
SVB is definitely the most culpable due to their inability to match long duration assets with short term liabilities - no doubt. But why is every bank in the world carrying giant unrealized losses on their bond portfolios? It's because they're required by regulators to hold these investments in "safer" assets, the value of which has tanked because of all the easy money that was circulating in 2020 and 2021.