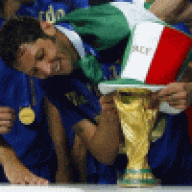 Joined

May 22, 2004
Messages

8,777
Likes

1,559
Favorite Player

Oba


10 years of FIF
Eurozone inflation comes in at 10% vs 10.4% expected and Idiots are already screaming at the ECB that they should slow....
We re at fucken 10% inflation in the Eurozone let that settle in then think again if the ECB should start easing....
I swear to god 50% of economic and financial experts are complete imbeciles and just wanna complain about things...
(i know i m part of that group occasionally)

But it s astonishing to me to see people who we re screaming at the fed/ecb 1 year ago to raise rates are the same who are now screaming to lower them.
My best guess would be that their bad investors/trades and thus need to blame the FED/ECB all the fucking time.
Really annoying one more conference call or business lunch where some idiot goes how bout the fed/ecb crashing the markets and provoking a recession and i might very well loose it.