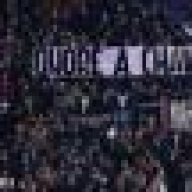 La Grande Inter
La Grande Inter
Joined

Aug 9, 2004
Messages

21,376
Likes

58


10 years of FIF
Mike said:

Any news on who Roma might be signing?
Cassetti (d, Lecce), Very good RB i think.
Tonetto (d, Sampdoria), underrated defender.
Corvia (a, Ternana), Wasnt he already theirs?
Virga (c, Palermo), A very talented italian winger, watch this kid!
Faty (c, Strasburgo) A defensive midfielder, has potential but nothin to special.
All they are after now is a striker to partner Totti or Mpntella up front.
They are negotiating for:
Iaquinta
Vucinic
Amauri
Crespo