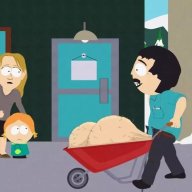 BLACK JESUS
La Grande Inter
Joined

Dec 26, 2010
Messages

11,694
Likes

498
Favorite Player

+ 15K Likes
Old username

Black Jesus



10 years of FIF
Who shot the sheriff, and why didn't they shoot the deputy?
I've always been suspicious of the deputy, I think it was him that explains why he wasn't shot. He became the sheriff afterwards.
- - - Updated - - -
What's your view on swinging?

Do you like dogs?

Do you do sauna?
Not in favor I don't need my bitch to get fucked by anybody.
I like them when they are puppies but I'm not crazy about them like some people.
Yeah I like to sweat my shame away and saunas are a good way to do that.