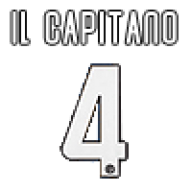 Administrator
Administrator
Joined

Mar 4, 2004
Messages

25,084
Likes

48



Forum Supporter

10 years of FIF

Most Important Member
Hamed said:

lol, I don't understand near or far either, I just took enzee words and I thought that is what they are called.

All I saw in the goal is that JC seemed to be really close to where the ball went in and still let it in. In any case, his weakness in dead-balls seems not to go away (but considerably improved over last year.)
When the ball is not in the centre, or in a dead-ball situation, the goalkeeper tends to stay on one side of the goal. If he stays on the left side, the near post is the left side of the goal and the far post is the right side; vice versa.
Anyways, I can't fault him for conceding from such a shot. I can only fault him for conceding the goal by not properly placing the wall.
And every goalkeeper has their own weakness. J.Cesar's is clearly from free-kicks but I believe this is the first free kick he conceded in a year, since Del Piero scored that last minute winner in the Meazza last season.