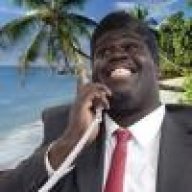 Joined

May 28, 2008
Messages

1,438
Likes

0
Favorite Player

Zanetti

Stramaccioni on Cassano.
Before the derby I was talking to Nesta, and from the tunnel I heard a voice: "STRAMA! STRAMA!"
I turn my head it was Cassano.
Cassano: "Hey strama, well done!" (I guess relating to the upgrade head coach position he got)
Strama: "yeah Cassano it's a difficult situation".
Cassano:"what the fuck do you care, being here is great! You know, in football when you do well the people talk, the footballers talk. Wes who lives 2 floors down from me, said "this guy is a phenomenon".
Strama: Well maybe exaggerated a little bit...
Cassano: Hey, wes doesn't even listen to his parents!
Benvenuto!