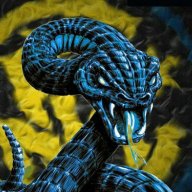 Joined

Apr 22, 2005
Messages

9,764
Likes

7,852


10 years of FIF
Even the 1st half was 3/10. We were saved by Monzas defense , who couldnt mark Darmian and couldnt shoot the ball to the stands and Lautaro got the 2nd. But remember what happened before that. Monza could have easily been 2-1, Petagnas miss was like a god's gift to us.

So we went to HT. A time for a coach to start asking some questions. But we came out even worse!! Even when Hakan and Barella were playing , we were pushed back like we we're from SerieB, not them.

Inzaghi is not made for a scudetto, but he can still get to top4 with this team.
Inter was exactly the way many here jeez to see Inter: playing poorly while keeping a lead. Even in Conte time we were playing many matches like that but still managed to get a win at the end. Small details are always a deciding factor in football. Petagna missed a chance but so did our players. And we had a goal wrongly disallowed when the match was 1-2.
But we made mistakes which at the end cost us dearly. While we could blame Inzaghi for the lost points, I don't hold him accountable for what I saw last night.