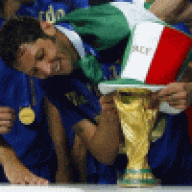 Joined

May 22, 2004
Messages

9,307
Likes

2,187
Favorite Player

Oba


10 years of FIF
He made a sound bussiness decision and as long as he remains professional, who cares?
A sound business decision for him selfe while fucking over one party involved in this deal by lying to them....
Again it s his good right to do so but he fucked us over.......
And it would be looked on as such in most lines of business.....
You cannot go into negotiations and keep on saying to your counter party no problem will get it done blah blah fucken blah and then from one day to the other go like fuck you I wont deal with you fucks anymore and not expect the counter party to feel like they just got fucked over.
Even more so if it s during fucken business hours when you rely on this dude delivering and you have no chance of replacing him or his services at this very moment...