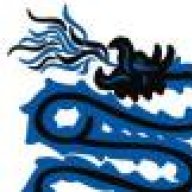 Joined

Apr 7, 2005
Messages

1,955
Likes

0
Favorite Player

Pirlo

Wow over the past two weeks that I have come back from my long diaspora I have encountered so many new faces that now I feel like the new, and these new faces seem like the seasoned veterans. Well Helal asked me where I was and I think it is only fair to answer that question to all of you that care. Well over the time of my absence I concentrated my life into my studies and my studies alone. Let me just say that my social life was non-existent and there were times in where I felt complete isolated. I even stopped following my beloved Inter (heresey I know!!!) and stopped following football in general. However at the end I reaped what I sowed and yes I did exceptionally well (do not view this as bragging).
However I have been on break for a month now and I was inclined to put forth a thread just for this. Yet with feeling imensely overwhelmed by these new faces and at the same time exploding with sheer sentiments of joy I could not hold myself back. Though I find it mysterious that I have not seen Fabio nor Frisko (at least I could not locate their posts). If someone could bring me up to date on the events that have unfolded here I would really apreciate it.
Ah it is good to be back.
Edit: Oh yeah what happened to CroNerrazuri?