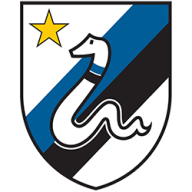 La Grande Inter
La Grande Inter
Joined

Jan 17, 2005
Messages

33,285
Likes

15,262


10 years of FIF

Nostradamus

Most Passionate Member
They're both German, that's enough reason to oppose them as Italy's jerseys.

Come on Italy, use Macron or Kappa. Or even freaking Lotto if they're still around! They have better designs anyway!
There's also a few others like Diadora, Legea and Givova.

Are they paying national teams to dress them? I don't get it... Just give the chance to your own brands, it's not as if you're not getting a ton of money in already.