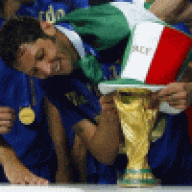 Joined

May 22, 2004
Messages

8,777
Likes

1,559
Favorite Player

Oba


10 years of FIF
Latest rumor is we will stick with Digitalbits on the jersey till end of the season hoping we will get a part of the owed money.
What? No legal expert here but this sounds fucken insane..... Like digibits will be liable for part of that sum even if we stop advertising them. I mean how on earth is their non payment not a clear breach of contract? And how are there no breakup fees/penalty payments for non performance of digibits? Are we that much of a circus by now that even our lawyers are fucking clowns and setting up clown contracts? ALso this is pure insanity the crypto winter will continue and digibits wont have the money either way and we ll end up in court.......
To me this just screams incompetence... Look at all these US sports franchises that did deals with FTX/celsius they all got paid even if those companies are now bankrupt.... How did we do a deal with a financially way weaker counter part than FTX or Celsius and we did not include any provisions.....
This whole crypto sponsor saga is just so fucken frustrating and it reeks of incompetence
Last edited: