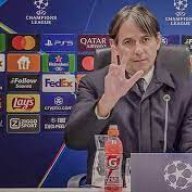 Part time Lazarus
La Grande Inter
Joined

Jun 8, 2005
Messages

28,943
Likes

6,889
Favorite Player

Inter1-0Wanda
Old username

browha



Forum Supporter

10 years of FIF
I wasnt sure where to put this, discussing the Italy U21 & our primavera
so...
it'll be here!
http://football-italia.net/29373/u-21-squad-training-camp
Italy U-21 training squad has just been called up
From Inter:
Bardi
Bianchetti
Biraghi
Caldirola
Longo
No sign of Crisetig (probably because he doesnt play much), Benedetti (He doesnt seem to get the Italy u21 minutes he deserves for some reason, maybe hes not that good?), Donati - which is a bit unusual he normally does feature. Maybe hes too old now... I was hoping to see Bessa get called up too.