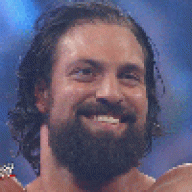 La Grande Inter
La Grande Inter
Joined

Aug 21, 2009
Messages

11,412
Likes

1,344
Favorite Player

Zanetti


Forum Supporter

Most Humorous Member

10 years of FIF
Awww here we go!
1. What is your name?
2. When is your birthday?
3. What is your occupation?
4. What hobbies or interests do you have outside of using recreational drugs?
5. Where were you born?
6. Where do you live?
7. When did you start supporting Inter and why?
8. What is your fondest memory of Inter?
9. Who is your favourite current player?
10. Who is you favourite player of all time?
11. How do you want the FIF Universe to remember you when you are gone?
12. When was your first sexual encounter with Choppin Onions?
13. What facet of People Power appeals most to you?
14. If you were to be left stranded on a deserted island, and you could be accompanied by 3 people from the forum and 2 Inter players, who would they be and why?
15. If you were face to face with Marco Branca, what would you say or do?
16. What requirements need to be met to join you on "Team Bring It"?
17. If you were down to your last ten dollars, what would you spend it on?
18. When was your first questionable encounter with Universe?
19. If you were face to face with That's Unpossible, what would you say or do and why?
20. With one word, describe the following members:
achilles
ADRossi
Alessandro
Analrapist
Besnik
Blackmore
browha
bzzdk
CafeCordoba
Calzo
Choppin Onions
Coasterfreek
Complicated Simplicity
crzdcolombian
DARiO
Devious
Dylan
dynasty27
eNz
FC Barca
Fitzy
Handoyo
I4E
kostas32
Lionheart
MANTA
Michael
monster09
Mrs. Masip
NajkihhInterista
nerazzurri4life
Nerazzurri Ninja
Pajo
Raul Duke
The REAL Nyall
Stefan
Thats Unpossible
Snake
Suneet
Universe
vasilios
Visca
vitomins
The Wall
Willy
21. Provide captions for the following picturino's