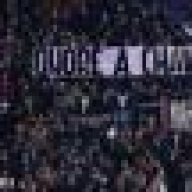 La Grande Inter
La Grande Inter
Joined

Aug 9, 2004
Messages

21,376
Likes

58


10 years of FIF
Ok, we were talking about this in Carini's thread, but we should move it cause its about transfers and not him. Its almost certain we might change keeper. Moratti has made it clear he wants a young guy to take over.
Its out of 3 keepers, and im sure of that.
1. Frey
2. Carini
3. Julio Cesar
If a moderator (pravesh
) could adda poll to this, i think 4-5 options saying. the above 3
and then add...
4. Keep Toldo
5. Other (plz state)