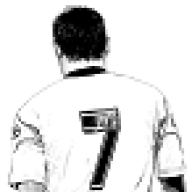 Joined

Jun 20, 2010
Messages

1,769
Likes

0
Favorite Player

R. Quaresma

I've another name for you Vitomins, you better check him out.
Name:
Cenk Gönen
Team:
Besiktas
Shirt Number:
99
Nationality:
Turkish
Position:
Goalkeeper
Age: 22
As Rüstü is kinda old now, Hakan Arikan became our main Goalkeeper, however, we also transferred Cenk Gönen because of Rüstü's recommendation. Shortly after season started, both Rüstü and Hakan injured and we could have the chance to watch Cenk Gönen. He made his debut against Villareal, as you can see on below video. He played 7 games so far and showed an extraordinary performance, we are fully confident that our goal line will be secure for the next 15 years because of him. However, Hakan Arikan was Rüstü's sub for years long so our manager Bernd Schuster doesn't wanna lose him with subbing him again, but Hakan is playing awfully, conceding stupid goals and cost us points every single game. Even last game at Saturday, some of fans "boo"'d him, others backed him up asap though... But Schuster still keeps Hakan as main GK so that he won't lose his self-confidence, but we will see Cenk Gönen as our main Goalkeeper soon enough, as nearly everyone wants it.
Anyway, here you can watch him in 7 games he played so far. As he played so few games, this video is definitely not a "best of", it just shows every game he played in.
[youtube]6dMCsLN1_D8&feature=player_embedded#![/youtube]