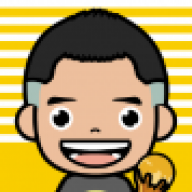 La Grande Inter
La Grande Inter
Joined

Aug 2, 2007
Messages

14,154
Likes

1,858
Favorite Player

Cryptozo d King


10 years of FIF
Dark Souls 3 also look bad for today's standards, but it plays like a charm. Graphics are the least important thing.

I like the heavily scripted missions in Spiderman games because at least it's a spectacle. Everything else, the open world, the hiding missions, the mini quests.... snoozefest. Not worth more than 20 dollars.
Agree I replayed the Arkham games and they are so much better than the spiderman ones. The story and combat is a lot more fun too.
Replayed Arkham City and loved it.
It's Black Friday so I bought a few games super cheap playing the Last of us Remake with ps5 graphics. Game is awesome. Part 2 is also coming out but I really hated that game.
Going to South Korea for 3 weeks and taking the switch with the new Metroid game plus the Metroid prime remake for the 20 hour flight