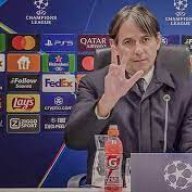 Part time Lazarus
La Grande Inter
Joined

Jun 8, 2005
Messages

28,940
Likes

6,881
Favorite Player

Inter1-0Wanda
Old username

browha



Forum Supporter

10 years of FIF
No.

Not in Italy.
Not in England.
Not in Spain.
Not in France.
Not in Portugal.
Not in Brazil.
Not in Argentina.

The myth of "sustainability" is just there to preserve the status quo.


The only "sustainable" elite club in the world is Bayern Munchen. And if you look at their financials, you'll realize why.
theres a big difference between a club that can afford to invest 100-200mil euros a year, versus one that needs 100mil plusvalenza EVERY season.
Italy, off the top of my head (except Barca) is the only league where there needs to be CONSISTENT plusvalenza just to stay alive across its big clubs.
We dont have to generate a profit every year, but we shouldnt need to raise 250mil a year (losses + plusvalenza) just to run the club as-is with no expenditure