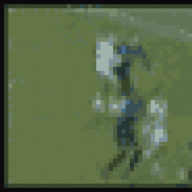 Joined

Jan 8, 2007
Messages

2,751
Likes

10
Favorite Player

Kharja



10 years of FIF
A thread all about sex!
The do's and don'ts to get laid!
Get denied? Tell us why!?
and i'll tell you exactly how to fix it!
or someone else will
Get it in with little work/effort!? again tell us how!
This thread will help girls and guys get laid!!
THE TIPS AND TRICKS FOR SEX ADDICTS
View attachment 2381
~this could be fun, please dont close it
---------- Post added at 22:12 ---------- Previous post was at 22:09 ----------
TIP #1 - don't be scared of the girl no matter how hot she is... ever walk by the couples that just don't look right! yea i'm talking about the ugly guy with the hot girl you cringe at while passing them!! well thats simply because words and actions speak louder then physical appearance!
Tip #2 - if you just wanna get laid, go for the drunk one
... more to come