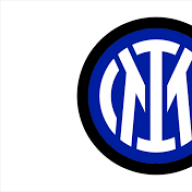 La Grande Inter
La Grande Inter
Joined

Mar 4, 2004
Messages

23,793
Likes

4,288
Favorite Player

Zanetti



Forum Supporter

10 years of FIF
Tommi said:

Hamed said:

Okay, then how would you define a frenchman?

Born and raised in France or mother/father is a french.

I really can´t define who is the most passionate and who´s not.

But you can't say that Vieri is the most passionate inter player.

See the answer above.

Back to Italian player debate or whatever this is.

Stefan said:

This rule is immoral. And I am very please it will never happen. Thank God for the eu.

Are you sure there´s a rule in EU about this? Or is it Uefa´s own rule? I´m asking ´cause i´m not sure.

That question came to my mind yesterday when i was thinking of this issue, EU and sport all together. In Finland, ice-hockey is pop. We have our domestic league and you can have five (5) non-Finnish players in your line up. In Czech Republic, Austria and Slovakia they only allow three (3) foreign players etc. etc. These are all EU countries and if there´s a rule in EU about this, then i´m sure everything would´ve been changed already.

By the way, anyone have heard/read more about FIGC recently? They tried already or will try to enforce a rule that will go into effect next season or the season after, in which 9 of the 18 players called up to every game have to be Italian. If someone knows more about this, please stand up.

Uefa.com said:

Aigner wants fewer foreigners

Outgoing Uefa chief executive Gerhard Aigner has said there should be more home-based players in English football. He also admitted European football's governing body should have done more to stop the influx of overseas players.

"It doesn't make sense to have no English player in an English team," Aigner told.

"There must be a rule that says the English championship should be played by a majority of English players."

He added: "It would help leagues like those in Denmark and Sweden to keep some of their players on board and strengthen their league."

Aigner also described the Bosman rule, which allows out of contract players to move without a fee being paid to their club, as a "disaster for sport and especially for football".

"All of the excesses we know now and many of the problems in the game come back to the decision," he admitted.

"I think we could have revised the transfer rules in a coherent way and kept the rule which limits the movement of the players.

"It is a matter of sport being good or sport going in the wrong way and it is going in the wrong way due to this decision," he added.

Aigner talked about English football there, but he could´ve as well talked about football in general.

And last, the legend know what he´s talking about ->

Johan Cruijff

: "If this trend will continue it will have a negative effect. Clubs should always play with six players from it's own country." :star: :star: :star:
Tommi there is defenitly a law about this . It's in the labour law's. If it was challendged in a court in those countries it would immediately be stopped. The G 14 has threatend to sue if any of these proposals of set players from set country gets introduced. So if they are threatening to sue they probaly have the laws to make a lawsuit.