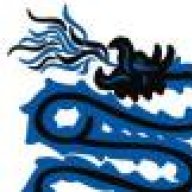 Joined

Apr 7, 2005
Messages

1,955
Likes

0
Favorite Player

Pirlo

Hello everyone (those who remember me and care to do so, and those of you who are new).
It has been a while. I am not even sure whether any of you recall me. Much has happened since I last set my meager feet upon the annals of this mighty abode. Actually quite alot. Besides having enjoyed the victorious German adding their fourth star in the most recent world cup, I graduated from law school, passed the Bar examination and am a fully licensed attorney who is permitted to practice law in his home state of California.
I underwent tumultuous periods and also many happy ones as well. It is very hard to summarize or provide a brief synopsis of what has transpired during this time gap. I wish I could be more precise as to why I fell out of order from here. Just cannot find the right words, or even the courage to do so.
I guess you fall in and out, and have to find a way to make the most of your decision to try yet again. I am just very excited for the upcoming season and now that I have some more time after having endured three years of grueling studying bovine and trivial books, I want to engage mysef in this community again. Though from a more reflective place.
So, just thought I make a dramatic event from my "return" and hope to hear from a few familiar and newer faces.