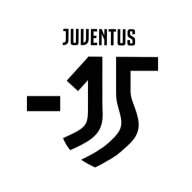 Joined

Feb 25, 2013
Messages

4,317
Likes

1,429

I disagree here. With the exception of Luis Alberto, SMS, Immobile, Acerbi, and Lazzari, that squad is dogshit.
What is your point here? With the exception of Ibra, Theo, Kessie and Donna, Milan squad is dogshit too.
Imagine reaching CL and then the club which doesn't spend any money, goes and buys fucking Muriqi for 15m. I am not a big fan, but you have to give credit to Inzaghi. He has done wonders for the squad he had. All of Milan, Napoli, Roma, Atalanta, have done much more than Lazio in the market over the last few years. And in spite of that, Inzaghi's Lazio have have stayed with them or done better. Let's hope he can step up with the players he has at his disposal are far better.
Wonders? Lmao gimme a fucking break. He even finished below freaking Torino and Roma, what was the squad excuse back then? Go to Roma and pick me ONE player you would love here at Inter. Lazio has at least 4, 2 of which we could never touch.