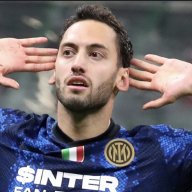 Prima Squadra
Prima Squadra
Joined

Jul 31, 2019
Messages

784
Likes

681

Not extending his loan leavers inter with at least 2 problems, which are:

1) Can Inter bring in a similar quality striker for same or less value(transfer fee consideration), which can have the same impact when healthy as Lukaku?

2) If Lukaku is Seria A bound, which it appears he is, can Inter afford to allow one of their rivals have him on loan?


Relevant to his debate is Dybala, the one which got away. Although Dybala was having a good season, his current Injury was not exactly unforeseeable.

And I think risking it on Lukaku over Dybala, considering his current injury, was in hindsight the right decision.