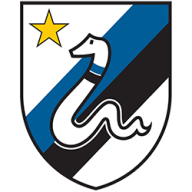 La Grande Inter
La Grande Inter
Joined

Jan 17, 2005
Messages

33,643
Likes

15,702


10 years of FIF

Nostradamus

Most Passionate Member
Only positive note here is Benjamin Pavard looks rock solid defensively.


Asllani is being a total liability and this shows why some of us were screaming for an actual DLP to be signed.

He's never available in the right spot, keeps hiding behind defending players, shies away from his role and just tries to dictate the play by pointing out to his teammates where the ball should go (which is actually one of the good things about him as he has awareness, just not self-awareness) and the worse thing is that he makes his teammates shaky, both defenders and central midfielders.
Whole team is dysfunctional because our most crucial player is absent and his replacement is not really present.


I am not very fond of how we're shaped either when we have the ball but I think that's a side effect from what I said above.


It's amazing that we're just 1-0 down...