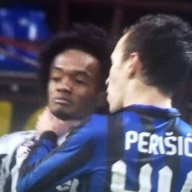 Administrator
Administrator
Joined

Jul 17, 2010
Messages

18,457
Likes

18,374



10 years of FIF

Forum Supporter
I don't know if this has been suggested before, but I don't see this being implemented.

Suggestion: please add any information from Dimarzio, Romano, Sky or other reliable sources' onto the first post of a related thread by updating it each time there is a new tweet, post or anything. It will become easier to track them and evaluate their reliability.
I'm fine with this. Consider it done.