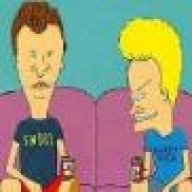 La Grande Inter
La Grande Inter
Joined

Mar 12, 2005
Messages

15,236
Likes

967
Favorite Player

Barella


10 years of FIF
People is very angry here, i can understand people around the world see Spain as a calm country who doesn't really care about what is happening, but we finally woke up, there are 2 parties... supposedly one is left wing and other right wing but both are the same, and both "work" together, there is no other choices and we can't stand this anymore, there is no job and they are stealing the money from us, how come one of these guys win so much money doing the work they do? the ones who go to prison are out in 2 years, it's ridiculous.
this movement is apolitical, people only want justice.
http://www.youtube.com/watch?v=1mFn5mEOvaY
http://www.youtube.com/watch?v=N_8s3niII44
there are plenty of videos on youtube. In Barcelona, Madrid, Valencia and more cities... millions of young and not so young people are in the streets right now fighting for they're rights.