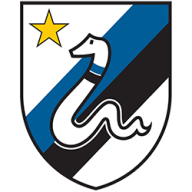 La Grande Inter
La Grande Inter
Joined

Jan 17, 2005
Messages

31,234
Likes

11,571


10 years of FIF

Nostradamus
Come on, De Vrij had agreed a deal and was postponed all the time by Marotta and eventually the offer was rescinded in November 2021.

You cannot absolve Marotta of his blame.

Before Marotta and with shittier conditions (less revenue, no CL, higher debt ratio) we were rejecting bids for our best players. Now we're trying to offload them.

We have increased our wage budget significantly under Marotta and we still aren't dropping it to previous levels.
We've offered Mkhitaryan THIS SEASON a contract that would have been the second highest of the team in 2017.
We're paying a flopped Lukaku as much as 5 top 10 earners from that squad as well.


Don't give me that nonsense about Suning, I'm the first to call them out. But this isn't just on them. The bureaucracy part is, but it's not Suning who says who will get talked to for a new contract, they let the team (Marotta, Ausilio, Baccin and coach) to discuss who is valuable and needs to stick around and who isn't. All they care about is covering the losses incurred. It's up to management to decide how to do that.
We used to sell a bunch of kids in order to maintain whatever level we could to reach CL and stay there.

Now under Marotta we just look for the easy way out, we alienate our best players by showcasing them to agents and other teams, and we delay renewing deals for our starters unless they're making peanuts and get the risk of being sold on the cheap.
He's the one who blocked sales of players just because he wanted to make some moves that weren't really agreed upon (ie Milenkovic, Scamacca, Frattesi etc) and he's changed his mind so many times instead of sealing the deals and just figure the way to get rid of players that won't be missed, like Dumfries, De Vrij, Gagliardini and so on. And maybe not sign veterans on heavy contracts while at it. We had Dybala and Bremer locked, but figured we're gonna play mind games for no real reason and ended up with neither.

You cannot blame Suning because Marotta took 10 months to agree to Torino's terms and by that time Juventus swooped in after selling De Ligt. That's really poor management.


I don't understand why people keep running excuses for this management.