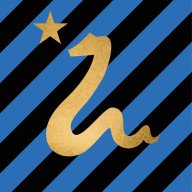 Joined

Dec 13, 2017
Messages

3,270
Likes

2,936
Favorite Player

Don't have one.

Marotta has a losers mentality. Even if we are a transitional league, you don't start going on about we have to accept that every best player will leave. Of course it's probably true but for someone who maybe has political ambitions in FIGC, you don't go around saying it and admitting defeat in public.
Honestly, I would laugh my fuckin ass off if anyone from figc, including marotta even hinted about competing with premier league, that would be straight up delusional and borderline manipulative. There are cases where it is not a good thing to admit defeat, but this is not one of them.
Comparing it to other sports, it would be like euroleague not wanting to accept defeat against nba lol. Like you can do that, but who do you really try to fool with your fake winning mentality and brave face. That ship sailed away more than decade ago, when seria a and premier league still didn't have that much of an economic gap between them.