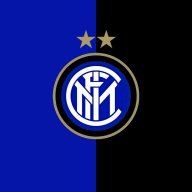 Joined

Dec 21, 2015
Messages

18,512
Likes

25,181
Favorite Player

Wesley Sneijder


Best Football Poster
Reduce wages and amortisation, try to increase revenues (much harder because of COVID times, obviously, but things like CL knockouts make a big difference).

Our squad annual cost in 2020 was 266million, this year we're at 167 million. That's a huge trim already, and tbh, I think this is a better squad.


We need investment to improve, but our amortisation went from 273m per year in 2019 to 91m this year, and our wages went from 162 in 2020 peak to 124 now.


As I've said for a few seasons, with signing longer term players like Barella, Skriniar, Bastoni, etc, who are long-term parts of the squad, then as we renew them and extend contracts, our costs decrease rapidly and give us more room for investment.


I dont know how we'll raise the money to pay Oaktree/buy a new stadium, to be honest, but Suning have taken massive steps towards getting us to be more financially healthy. There's more to do - Lazaro, Dalbert, Sensir, Salcedo, Dzeko, stand out as examples where we could shave another 28mil in annual costs without any real impact.

Add in Correa and you'd get that to almost a quarter of our annual cost.
We don't only need investments to improve. We need investments even to simply replace those with expiring contracts and maintain current level of the team. Dzeko, Skriniar, De Vrij, D'Ambrosio, Darmian, Handanovic, Gagliardini, probably Acerbi. Even if we assume Skriniar will extend, Gagliardini will be offered a new contract because he's cheap and we are already set in GK with Onana we still need to replace the rest. How are we going to do it if there's no money to spend?
This summer we're even struggling to replace Ranocchia, we replaced Vidal with another veteran and Sanchez with Lukaku on loan. Only short term solutions but no clear plan for the future. We only made investments with players who are still under the radar but they haven't earned coach trust yet. And we were lucky enough Suning didn't insist on sales this summer else things would have been even worse.
This thing isn't sustainable. We are still far from achieving self-financing.