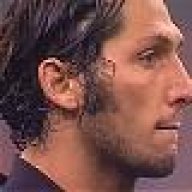 La Grande Inter
La Grande Inter
Joined

Feb 7, 2005
Messages

10,039
Likes

543
Favorite Player

Tomas Locatelli



10 years of FIF

Forum Supporter
Luka said:

ps. I just can't wait to tell you all "I told you so" in like 5 years. Even if I will be living on a streets, I will sell my blood, go to the internet cafe, and post this one message here.
Been there, done that.
Adriano anyone?
How much money we could get if we sold Adriano a little earlier? I demanded to ship his ass out of the club while his market value was still high. No way we could get anything less than 60M for him if he was sold earlier.
But no no, people wanted to keep faith in him. How much we got from him again? that's right, fucking nothing. And where is he now? no need to answer that.
That was a waste of money, time, space, energy, and minutes that could've been used to develop a decent youngster or to play a decent striker.
So no, thank you. Not willing to do the same with this other shithead. When you have a clear indication that a player belongs to a mental institution, sell him when his market value is still high and never look back. And while you're at it, laugh on the jackass who bought him.
Oh and one more thing, you must suck really hard when you have Materazzi lecturing you about morals and ethics.

You must suck really bad..