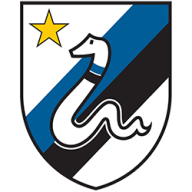 La Grande Inter
La Grande Inter
Joined

Jan 17, 2005
Messages

31,234
Likes

11,571


10 years of FIF

Nostradamus
View attachment 7579 View attachment 7581

That touch really got himself in a shitty spot, but I would assume passing to the x mark is still the better option, but it is not like a lot better than shooting it.

Still beside this, he was actually not bad.
As I said, it would require a lot of guts to go for a pass there.