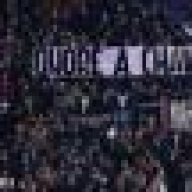 La Grande Inter
La Grande Inter
Joined

Aug 9, 2004
Messages

21,375
Likes

51


10 years of FIF
lolllllllllllll
im freakin rapped!!! i cant believe we did it, i mean last season juve were gay, but this season they had a respectable defence.
but we still won :stuckup:
I was nervous in the last minutes, but we did it, Ashkan Frisko, im sure you will enjoy it.
Well i still want them to win the scudetto, but its just sweet beating them. man im going to enjoy this, what could be better.
Vieri msut have some 'connections' to the umpire, he loved him at the end lol.
Cordoba was injured and still did us proud

miha is a con artist lol, faked heaps.
Zemaria i just wana hug him, what a cross an what a finish from Cruz!!!
Toldone :star: absolutly amazing. he shows signs like that, his leaving over mancinis dead body.
lol, MOM for them was Canna, he was great. But for us, i dunno, llets just all go and say goodbye to De Santis, as now he will be tortured for not accepting black and white tarnished money!! INTERRRRRRRRRRRRRRRRRRRRRRRRRRRRRr