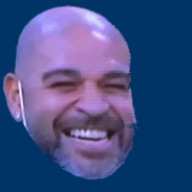 La Grande Inter
La Grande Inter
Joined

Mar 20, 2007
Messages

10,016
Likes

3,661
Favorite Player

Hakimi



10 years of FIF
Benvenuto João Mário! :notbad:
I wish you good luck and many trophies won under our beloved shirt.
Manchester United-Linked Joao Mario Could Be Summer's Top Central-Midfield Prize
By Sam Tighe , World Football Tactics - Apr 8, 2016
On April 8, 2016, Joao Mario collected the Primeira Liga's Young Player of the Month award for March. It represented the third consecutive time he'd won it this season, prompting Portuguese football writer Jan Hagen to label his current form "flawless."
At 23 years of age, some may consider him a little old to be winning the young iteration of the award—much like how many people sneered at James Milner scooping the 2010 PFA Young Player of the Year at age 24—and it's true that Mario is not that young, nor a rookie, either. He broke into the Sporting setup midway through the 2013-14 season and has enjoyed two-and-a-half campaigns at the top level in Portugal.
But regardless, it's crucial to acknowledge the large steps forward he has made over the last six months; it's easy to see why A Bola (h/t Jan Hagen) has linked him with some of the world's biggest clubs ahead of what promises to be a busy summer for the midfielder.
His time in the first-team has been an undoubted success, and under manager Jorge Jesus—signed from city rivals Benfica this summer just gone—Sporting have become a true beast this year. Bar a worrying wobble in February/March, in which they lost ground in the title race and fell out of Europe rather unceremoniously, they've been a machine-like presence in gaining victories. Mario has been a key cog in a relentless midfield.
He is the understated midfield maestro you better wish your club pursues this summer. His name doesn't carry the glitz and glamour of a Thiago Alcantara or an Ilkay Gundogan, but it won't be long before he's rubbing shoulders with them and rivalling the best on the planet for world-class status.
If you set out to build your perfect box-to-box midfielder in a laboratory, you'd come out with something pretty damn close to this Portugal international
. His physique is perfect for his role—ideal height, a muscular frame and legs that allow both bursts of quickness and longer sprints—and he uses his body with the aggression required to win a midfield battle and set the tone for dominance.
His ever-lasting stamina allows him to play an all-action role for a full 90 minutes, steaming about the pitch to intercept, tackle and then break forward at speed. In terms of raw energy provided, it's arguable he can't be topped by many players across the continent.
He makes good decisions on the ball
, varying between keeping things appropriately simple and embarking on mazy runs or digging out inch-perfect cross-field passes. He's no Hollywood passer in the sense that he's not constantly switching play with 50-yard dimes, but he has an exceptionally accurate pass in his locker that will occasionally come out if the time is right.
His production in front of goal has improved with every campaign to pass, raising the combined total of goals and assists year on year. His two strikes against Arouca this weekend were the perfect encapsulation of what type of goal he is likely to score: They were both from about 18 yards out—one derived from clever anticipatory positioning on a counter, the other from finding a pocket of space just outside the box.
He's also reasonably two-footed.
While clearly favouring the right (most of his goals are scored with this foot), he's been seen to whip a wonderful 30-yard pass in behind the defence to find a runner with his left. This duality to his game makes him rather difficult to track and close down; you can show many players to their weaker side, but Mario has a Plan B that few others can boast.
Record (h/t Jan Hagen) suggested Sporting will be under siege this summer as clubs circle for their starlets, but the outlet also said Mario is the only one Jesus will insist on keeping.
Mario isn't the only one who will interest suitors—William Carvalho, Adrien, Paulo Oliveira and Islam Slimani have all turned heads for the right reasons this season, too—but he is the rhythmic heartbeat of this impressive, hard-working side.
Sporting fans will argue Mario can wait a year before moving, but UEFA Euro 2016 might just accelerate any career trajectory thought to have been mapped out for the 23-year-old. He now has eight caps for Portugal and demonstrated value and skill in his country's friendly against Belgium during the recent international break; his best moment, an explosive run down the right and superb cross across the face of goal for Andre Gomes, saw him beat Radja Nainggolan for athleticism and then deliver a chance on a platter afterward.
The aforementioned A Bola report suggests Atletico are at the front of the queue for Mario, but there are teams out there where he may flourish more obviously and more quickly; Manchester City, who need a midfield rebuild, is one, and their cross-town rivals Manchester United are another.
His box-to-box nature would suit Luis Enrique's new-style Barcelona (though Ivan Rakitic and Sergi Roberto fulfil his role), while he could provide a boost to Real Madrid's midfield, becoming the latest Portuguese export to frequent the Santiago Bernabeu.
Projecting him to such a calibre of club is revealing of his talent. The gargantuan strides he has made forward over the last nine months have the Portuguese rightly excited, and
if you're a club in need of a central midfielder but miss out on Gundogan or fail to lure Paul Pogba, sign Mario—he'll light it up, just as he has done with every stage presented to him thus far.
Brilliant analysis, Sam! While Renato Sanches has understandably been getting all of the headlines (he's been outstanding!), Joao Mario has consistently been the best midfielder in Portugal this season. While he prefers to operate as an attack-minded #8 in a three-man midfield, he has primarily been utilized as a winger in a narrow-4-4-2 for both club and country this season. However, while Joao Mario is quite mobile and is an excellent crosser of the ball, he is by no means an orthodox winger. In fact, he is most effective when he is given the license to roam.

He is particularly adept and creating and exploiting pockets of space in between the lines with his clever movement and link-up play. He also has the vision, tactical discipline, and passing range to operate in a much deeper role. Therefore given his particular skill set -- extremely high football IQ, superb technique, and incredible versatility -- I think he would absolutely thrive under the guidance of Pep Guardiola an Man City.
{ POLL any1? }
Last edited: