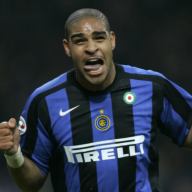 Joined

Jun 27, 2022
Messages

148
Likes

193

Short-sighted move by him going to England definitely.
Not so sure. He is 34, his prime is behind him, and he can't win anything more than he is till now, since, from Inter he can only go to clubs with even fewer chances of winning trophies than Inter. He got 6M€ per year contract in Ttham, which is good money. He still left 1 year of that contract, Ttham don't want him, so he will probably get half of the money he left on his contract and move to Hajduk, enjoying his status there and his life. Playing till 35yo is enough. It's time to enjoy your life.
Going to Hajduk is the best option for him. Only greed can make him go somewhere like Turkey, USA, or Arabia.