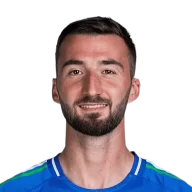 Joined

Jan 27, 2009
Messages

27,256
Likes

8,563



Forum Supporter

10 years of FIF

Best Overall Poster

Most Humorous Member

FIF Special Ones
Hello, "friends". Due to overwhelming demand, we are reviving this section, starting with YoramG!
Each week or so, I will be selecting one of our "valued" members to interview, so stay tuned
It just might be you next! (P.S. It won't be you)
With no further ado..
1) wtf is a "Yoram"? Kindly explain the "G" as well.
2) Name, age, location. Now.
3) What is your occupation? Tell us a little bit about your work / study history. (Emphasis on "little bit". This isn't linkedin mate)
4) Your favorite food / drink
5) Your favorite Inter jersey
6) All time favorite Inter player and favorite from current squad
7) Brozovic or Locatelli, and why Brozovic
8) Two players you wished we had signed (please no flagrantly obvious names like Messi and Neymar etc.)
9) Two former Inter players who you have regrets over i.e. you thought they weren't given a fair chance, or never realised their potential
10) Suggest a bargain signing for the current squad, let's say €5m and under.
11) I've recently developed an obscene lust for cured meats and I find myself going to the deli twice a week like some lunatic, returning each time with various saüsage. Recommend me a good sandwich. What kind of bread, what kind of filling?
12) The Inter player that frustrated you the most to watch
13) Your three favorite: musical artists, films, video games
14) What is your prediction for next season? e.g. 3nd place and QF in CL. Tell us who you think will be our best player, most disappointing, and biggest surprise.
15) Is Mourinho finished? Briefly explain your answer
16) Tell us all about your political beliefs. JOKING. Where is the best place you have traveled to? Name another destination you would love to visit and why.
17) Avoiding anything political, give your rating out of 10 for Suning's ownership of Inter so far, plus a brief rationale.
18) Give your rating out of 10 for Conte's time at Inter, plus a brief rationale.
19) Tell us some of your other interests beyond the obvious. e.g. playing the piano, history, fashion, hentai
20) One Inter player, current or former, who you think is overrated by the fanbase. Plus one non-Inter player who you think is heavily overrated.