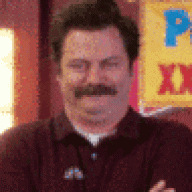 La Grande Inter
La Grande Inter
Joined

Mar 4, 2004
Messages

14,723
Likes

65
Favorite Player

Kovacic


Forum Supporter

10 years of FIF

FIF Special Ones
Describe me a fight you got into during school?

Would you rather lose an arm or a leg?

What is your earlier memory?

What annoys you most about FIF and/or FIF's members?

Do you enjoy peanut butter and jelly sandwiches?

How often do you eat kimchi?

What is your favourite Korean movie?

Favourite sport other than football?

Dream Holiday/vacation destination?

If you die and get reincarnated into any animal. What animal do do you choose?

Money is not an issue Would you rather Inter sign Dybala, Kane, Martial or Coman?

Do your parents want you to marry a Korean girl? If so, how does this sit with you?

Rice or potatoes?

Coke or Sprite?

Cats or dogs?

Money or free time?

Dream vehicle?

What job did 8 year old you want to do when you grew up?