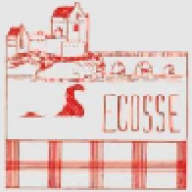 La Grande Inter
La Grande Inter
Joined

May 14, 2013
Messages

11,034
Likes

6
Favorite Player

Skrinrar



Forum Supporter
Yes it is here, the exclusive interview with the man surrounded in controversy and has hopefully not let this go to his head and forget where he was made.

1) What is your name/moniker/stripper name/gang name?
2) Place of residence? Are there any cities in Scotland besides Glasgow?
3) Approximate date of birth and/or age
4) How long have you been an Inter fan for/how did you become an Inter fan?
5) Favourite Inter player of all time?
6) Favourite Inter memory besides the Treble?
7) Career/job/profession/vocational studies?
8) Wife / gf / bf / slave / sex robot? All of the above?
9) Name a player that's not in LGI but should be.
10) Name a player that's in LGI, but should not be.
11)If you were stuck on a deserted island and you had to choose 5 fif members to join you, who would they be and why
12)Boobs or asses? Explain.
13)Fuck, Marry, Kill : Fitzy, I4E, Uni
14)Favourite band/musician?
15)With members of FIF, who would be
- President
- Vice
- Sporting Director
- Scouting director
- Youth Manager
- Coach
16)Why is trainspotting the best movie out there, it can be one or T2?
17)What is the biggest false stereotype about bulgarians
18)What is the most accurate stereotype about bulgarians

Describe these members with one word
Shaun
ThatDude
Dylan
Ronin
ADRossi
Wings
_OC_
Pimp
JJM
Raul Duke
Universe
TheNetworkz
El Matador
Black Knight
I4E
Black Jesus
Pharaoh


19)What do you say to the haters out there ?