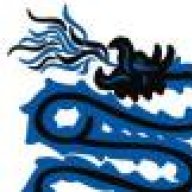 Joined

Apr 7, 2005
Messages

1,955
Likes

0
Favorite Player

Pirlo

I went with my friend from the neighborhood (who is a Milan fan btw :frustrat: ) to a local soccer pub. Even though I am under 21, they led me in because the owner is friends with my dad (persian connection
). So me and him were just discussing about future derbies, when we see 3 Gobbi fans entering the place with their f-ing Merda shirts :frustrat: :yuck:
One of these bastards I know since High School.
So thinking he is the shit he approaches me and my pal, and starts talking smack. We just ignored him. But that bastard for no reason whatseoever slapped my friend on the neck.
And that little f--k runs out of the pub with his chaps, and naturally we pursuse him.
To our shocking, once we got outside, those bastards painted a f-ing Gobbi logo on my friends car. They thought we would not do anything about it, but boy they were wrong. My friend got so mad he rushed that punk kid and started beating on him. Then these little Gobbi pricks jumped on him, and so I jumped in there too. The fight did not last long, because the owner threatend to call the cops if we would not stop, plus he knows our parents.
Well anyway that idiot of Gobbi punk has to pay my friend the money for cleaning up the mess he made.
Boy I tell you, I hate Gobbi fans more than I used to.
I can handle Milan fans, but Gobbi scum is just something else!
So now did any of you ever got into a fist fight with Gobbi fans?