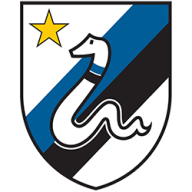 La Grande Inter
La Grande Inter
Joined

Jan 17, 2005
Messages

30,763
Likes

10,783


10 years of FIF

Nostradamus
I wouldnt be surprised if this guy is better than all of our cb's. No joke.
Not so long ago Mancini preferred to play him over Bastoni in a two man defense. He's not bad, he's better than Ranocchia.
People imagine that he gifted Milan a victory when all he wanted was a foul... anyway, let's judge him on the pitch.