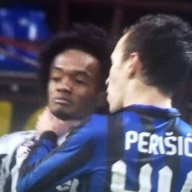 Administrator
Administrator
Joined

Jul 17, 2010
Messages

18,227
Likes

17,772



10 years of FIF

Forum Supporter
Could you guys please provide us with some of your ideas to improve the forum? We're willing to listen to suggestions of various complexity. I'm going to consolidate all of the (good) ideas and then see which ones are attainable and which ones are not.
If possible, I would like to sort the suggestions into four broad categories. Please specify which area your suggestion falls under.
Forum Operations
This category captures day-to-day operations of the forum
Suggestions could include: stricter/more lenient moderation, allowing users to embed tweets into posts, new forum subsections, amendments to forum rules, etc.
Forum Marketing
This category captures ways to promote the forum and gain more active users
Suggestions could include: establishing a social media presence, redesigning the forum's banner, etc.
Member Interactions
This category captures ways we can enhance user's experiences on the forum
Suggestions could include: new types of user contests, different information within member's profiles, etc.
Miscellaneous
Everything else not captured above
My Ideas
Member Interaction:
Developing a standardized template for match-openings that are required for users to create match threads. This would include relevant match info, and get away from "3 in a row pls" openings.
Forum Operations:
I would like to archive some older threads to reduce forum clutter, and replace old threads with newer threads. For instance, updating the "dream signing" thread.
I ask that you take some time and put serious thought into this.