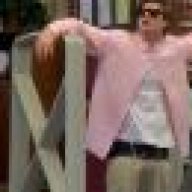 La Grande Inter
La Grande Inter
Joined

Jul 20, 2008
Messages

24,485
Likes

109
Favorite Player

Walter Samuel



10 years of FIF

FIF Special Ones
Copy & Paste here we go:
FIF Fantasy Draft
We did one of these a few years back and it was quite fun, but it completely hit the floor. The premise is as follows: about 8 people volunteer, and they take turns drafting/selecting players from across the world. Each volunteer selects a starting eleven, and after the draft is complete, the community votes for what in their opinion was the best starting eleven, and that person is declared the winner.
The draft is a snake draft. For instance, if Shaun has the first pick of round one, he receives the last pick of round two. If Black Jesus has the last pick in round one, he gets the first selection of round two. There will be eleven rounds, and you can select any player you want (no position restrictions). However, once a player has been selected, other teams cannot pick them. If Shaun selects Messi first, no other team can select Messi.
The goal is to build the most complete squad possible. Strategy is incorporated as well, based on the type of team you want and what others decide to do. You may decide you couldn't care less who your goalie is, and wait until the eleventh round to select one. But if other owners start drafting Neuer and Courtois in round two, you might be at a disadvantage in the eyes of others on the forum. Also, you must choose what formation you want to run with.
So, if you're interested and will be on the forum frequently over the next week or so, just post that you're interested and I'll randomize a draft order once we get eight. I won't participate unless we get desperate, but I'll keep a tab on who selects whom, and who's turn it is to pick.
Stole these from the old thread that the OC made:
Rules:
- 8 posters are participating in this competition.
- The aim of the competition is to select a team of 11 players (1 must be a goalkeeper, 3 to 5 defenders, 2 to 5 midfielders and 1-4 attackers), choosing from players playing today, and keeping in mind their general form right now and within the last year (as a rule of thumb). The general idea is to make the best team possible.
- The participants will each take turns to select one player in ascending order (Participant 1 will select first, followed by Participant 2, then Partipant 3 etc.).
- Once the first round of the draft is complete (all 8 participants have chosen a player), the second round begins. It operates the same as the first draft, except this time in descending order (Participant 8 picks first, Participant 7 picks second, etc.). This is to ensure that those towards the end of the list get fair picks.
- You have 24 hours to pick your draft, so check this thread often if you're involved. If you don't draft within the 24 hours, your turn will be forfeited and go on to the next participant on the list - you'll get two picks your next turn instead. Also, write a quick writeup on the player you've chosen (not an essay, just a few lines), eg. 'why he fits into your team, his strengths' and so on. Maybe even add a picture of the player in question, just for the heck of it.
- When selecting a player, it's generally a good idea to have a balanced mix of defensive and attacking players, as your team will be going up against another poster's team - see yourself as a coach, where things like tactics matter - it's not a competetion about having the 11 best players, but the single greatest team.
- Not a rule per se, but I think it would help things run smoothly if the when a person has picked a player, send a PM to the next guy in line to know it's his turn.
- I'll try to organize this thing as well as I can. So your only job, if you're participating, is just to follow the rules and have fun in the best football-nerdy way possible!
Dylan:
I have gone to
https://www.random.org/lists/
To generate the order of the draws, if you don't trust/believe me, then feel free to suck my dick. Otherwise pipe down and shut up, I have written this before the draw so if I come first then don't start bitching.
Round 1
Pimpin - Ronaldo
Kenny - Icardi
Dylan - SMS
ADRossi - Dybala
Devious - Nainggolan
Brehme1989 - Skriniar
Scottishinterista - Handanovic
JJM - Perisic
Round 2
JJM - Luis Alberto
Scottishinterista - Cancelo
Brehme1989 - Insigne
Devious - Koulibaly
ADRossi - Pjanic
Dylan - Costa
Kenny - Hamsik
Pimpin - Brozovic
Round 3
Pimpin - Mertens
Kenny - Miranda
Dylan - Alex Sandro
ADRossi - Florenzi
Devious - Dzeko
Brehme1989 - Higuain
Scottishinterista - Immobile
JJM - Manolas
Round 4
JJM - Martinez
Scottishinterista - Allan
Brehme1989 - Vrsaljko
Devious - Strootman
ADRossi - Belotti
Dylan - Ljajic
Kenny - Chiesa
Pimpin - Papu Gomez
Round 5
Pimp - Barella
Kenny - Mandzukic
Dylan - Simeone
ADRossi - Zielinski
Devious - Reina
Brehme1989 - Kolarov
Scottishinterista - De Vrij
JJM - Veretout
Round 6
JJM - Under
Scottishinterista - Balde
Brehme1989 - Pastore
Devious - Callejon
ADRossi - Pellegrini
Dylan - Romagnoli
Kenny - Chiellini
Pimp - Caldara
Round 7
Pimp - Can
Kenny - Sirigu
Dylan - Khedira
ADRossi - Fazio
Devious - Acerbi
Brehme1989 - Bernardeachi
ScottishInterista - Cristante
JJM - D'Ambrosio
Round 8
JJM - Nzonzi
ScottishInterista - Verdi
Brehme1989 - Vecino
Devious - Politano
ADRossi - Bonucci
Dylan - Illicic
Kenny - Asamoah
Pimpin - Strakosha
Round 9
Pimpin - Hysaj
Kenny - De Rossi
Dylan - Bereszynski
ADRossi - Criscito
Devious - Perotti
Brehme1989 - Donnarumma
ScottishInterista - Matuidi
JJM - Consigli
Round 10
JJM - Toloi
ScottishInterista - Rugani
Brehme1989 - Praet
Devious - Ghoulam
ADRossi - El Shaarawy
Dylan - Albiol
Kenny - Baselli
Pimpin - Benatia
Round 11
Pimpin - Ricardo Rodriguez
Kenny - Hateboer
Dylan - Szczęsny
ADRossi - Lafont
Devious - De Silvestri
Brehme1989 -
ScottishInterista -
JJM -
Last edited by a moderator: