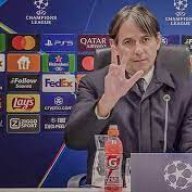 Part time Lazarus
La Grande Inter
Joined

Jun 8, 2005
Messages

27,090
Likes

4,471
Favorite Player

Inter1-0Wanda
Old username

browha



Forum Supporter

10 years of FIF
Ed Woodward has reportedly resigned
good. That sets a useful precedent, hopefully Agnelli and Perez out as well tbh. I dont know if the dominos will hit Zhang. 50/50 right now.
- - - Updated - - -
Arsenal, Liverpool and Manchester United reportedly have the intention of STAYING in the Super League.

This ain't going away anytime soon. All Italian clubs + Real Madrid + Man U/Liverpool/Arsenal want this.

Honestly, what will make or break this is Barcelona. Without them, it's not a Super League.
told you this wouldnt last. Footnote by friday.