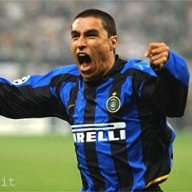 Joined

Mar 7, 2004
Messages

34,655
Likes

13,063
Favorite Player

Toro, Barella



10 years of FIF
no matter who the coach is, Italy should be defeating Macedonia 9/10 times... But its the coaches job not to pick trash players... And i dont think this will change with Spalletti... who is also not that good of a coach anyway.... so good luck. All i hope is that if they somehow lose to Ukraine, Inter players wont get picked for these qualifiers anymore.
What are you talking about? It's not like there are some stash of great players in Italy who aren't in the NT already.
This was more on Mancini not building properly on that Euros victory. Players are good enough.