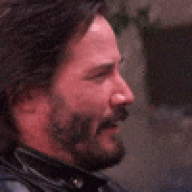 La Grande Inter
La Grande Inter
Joined

Sep 24, 2014
Messages

13,478
Likes

7
Favorite Player

Plusvalenza+


It's official!
CHRISTIAN ERIKSEN IS A NEW INTER PLAYER
The Danish midfielder joins the Nerazzurri on a permanent deal from Tottenham. He has signed a contract lasting until 30 June 2024
28/01/2020
MILAN – Christian Dannemann Eriksen is officially a new Inter player. The Danish player, born in 1992, joins the Nerazzurri on a permanent deal from Tottenham and has signed a contract lasting until 30 June 2024.

Creating space where there shouldn't be any. Osvaldo Soriano described this type of footballer as the prophets and poets of the game. Christian Eriksen started creating space, seeing it and designing it at the age of three, when his father Thomas took him onto a pitch and put a ball at his feet in Middlefart, Funen Island, Denmark, just a few kilometres from Odense, the town of another Christian: Hans Christian Andersen.

A few fairy tales and plenty of football. Dad was the coach and stimulating young Christian's creativity was not necessary. He grew up admiring the Laudrup brothers and following his mother Dorthe's advice. He had an innate ability to make create connections with his teammates, to invent ways of playing and scoring goals. He moved to Odense at the age of 13 and was earmarked as a young prodigy. He spent three years there, with the eyes of many European clubs fixed upon him. He had a few auditions, but still felt strong ties to his home nation.

Young and talented: that combination, almost as if part of the course of nature, brought him to Amsterdam and to Ajax. He refined his technique, enhanced his vision and improved his balance and coordination. He learned an important lesson that would stick with him throughout his career: don't take anything for granted, keep having fun and keeping training your instinct to influence a game. Eriksen soon became a key fixture in the first team. His numbers began to reflect his ability: he won a Dutch Cup, a Dutch Super Cup and most impressively three Eredivisie league titles. He paved the way for Ajax's successes with his assists, including one in a decisive match at the end of a season. If you look at Eriksen's goals, you can lose track of his number of key passes which led to goals. In 163 appearances for the Lancieri, he scored 32 goals and provided 65 assists.

He was instinctive but cerebral, with the burning need to feel as involved as possible in matches when he was on the pitch. His career journey took him from Amsterdam to London as he joined Tottenham in 2013. A new challenge in a different league and on an important stage. He immediately became a cornerstone of the Spurs side, scoring regularly (from a minimum of eight to a maximum of 14 goals per season). He helped inspire the team to the 2019 Champions League final. But it's in the numbers where you can really see Eriksen's incredible growth: he was directly involved in 113 goals during his time in North London. Since his debut in the Premier League he provided 62 assists (more than anybody else), created 571 chances (more than Ozil and Hazard), scored 23 goals from outside the area and eight free-kicks (he tops the charts in both these two categories). A fantastic return.

Eriksen has long been a key figure for the Danish National Team: he has made 95 appearances and scored 31 goals for them so far, including a hattrick in Dublin which sent Denmark to the 2018 World Cup. And speaking of World Cups, Christian flew out to South Africa in 2010 as the youngest member of the Danish squad. His coaches have always appreciated, beyond his extraordinary technical ability, his generous and team-focused nature. Eriksen himself was born on Valentine's Day in a great year for Danish football, 1992, when Denmark became European champions.

From Middlefart, where his local team now play on a pitch built thanks to funds received from his transfer from Ajax to Tottenham, Christian Eriksen now heads to Milan, where he will become the fourth Danish player in Inter's history (after Harald Nielsen, Thomas Helveg and Patrick Olsen).

All Inter fans would like to take this opportunity to warmly and enthusiastically welcome him and wish him all the best in his adventures in the Nerazzurri shirt. #WelcomeChristian!
https://www.inter.it/en/news/2020/01/28/official-christian-eriksen-inter-player.html