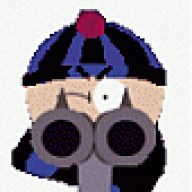 Prima Squadra
Prima Squadra
Joined

Mar 4, 2004
Messages

609
Likes

1
Give me a ****in break man LOL

You know how many beers you have to drink to be 'under the influence' ? Obviously not, and I'm sure Adri wasn't chugging beer out of a ****in funnel or else we woulda seen those pictures guaranteed, son!!

Now you're going to tell me that you're under the influence after 1 beer, technically yes, if you're a pussy. Adri weighs like 200 lbs hes huge and if he was under the influence he would've been arrested.

Man...you guys are crazy..
1 beer?
you're hilarious man, seriously!! pictures?
man, get real! there is no way you can rely on pictures or otherwise say he didn't drink, that's just stupid!
I know you guys like Adriano and hope to see him get better and I don't care if he was drinking that night or not, it's not like we don't want Adriano to get better, but his behavior didn't change all that time he was in Milano, and now in Brazil he's still partying, if he were really serious about his recovery, he'd make a sacrifice at least for a few month dammit! I don't care if it's 1 beer or a fuc-kin lemonade, no one's gonna trust Adriano unless we actually see the improvement... and honestly, I think it's better for all parties if Adriano never comes back, and we move on...
I'm no expert, but if Adriano hasn't pulled any good performance in over 2 years, what makes us beleive that will change? some people are still hanging on to the old Adriano hoping he will come back, to me it's wishing and nothing more, many players "lost it" before, and never made their full potential, there is a countless number of wasted talents, I am afraid Adriano might not recover from this 2.5 fuc-kin years setback :S
Last edited: