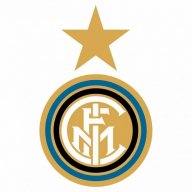 Joined

Feb 18, 2010
Messages

19,361
Likes

8,926


10 years of FIF

FIF Special Ones
It's not as just plain and simple my friend! And you are not alone with this opinion here.

I remember an interview with Greg Popovich ( arguable the best NBA coach ever) about the young players. And his stand apply for every sport.

There are kids who are talented and mentally ready to step up and impact the game even as teenagers, like Pedri or Haaland these days. Or Messi, Ronaldo and countless others.
But most of them must be nurtured over a few years. Until they put their talent on work, improve the skills and are mentally ready. And these are the majority of the players. If you are not in the right environment with the right people you could get easily lost.
I don't think Brozo, Bastoni or Lautaro would become what are they now, if Simone was their coach at the beginning of their career. And without this type of player development we won't have a high ceiling.
Let's be really honest though. With Inzaghi Pedri or Haaland would never even get a chance. Let alone a guy like Lamine Yamal. The lack of player development is 100% a weakness with Inzaghi and in general with Italian coaches.
All of our youngish talents were imbedded in the team by Conte. Dimarco would be the one exception but again he was 24 when Inzaghi made him a starter and he had no choice due to Gosens' constant injuries (which outside of being young is the quickest way for Inzaghi to lose faith in you). The year before he would never play Dimarco over Perisic.
Inzaghi in some ways is the absolute best coach we could ask for at the moment. He knows how to maximize what he's given and hides some deficiencies while playing beautiful football and for the most part getting results. However, the fact we haven't been able to develop a player less than 23 in the last 3 years is a legitimate concern.