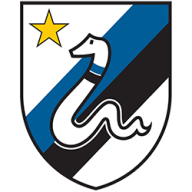 La Grande Inter
La Grande Inter
Joined

Jan 17, 2005
Messages

33,679
Likes

15,764


10 years of FIF

Nostradamus

Most Passionate Member
He will certainly be linked with a return to Serie A. I don't know about Inter though. It will really depend on our intentions for Audero.
I honestly don't know many GKs who are as calm with the ball as he is. In general, not in Serie A alone.
Great positioning as well, but he's not a GK to start at the very top of Italy. He'd be rhe ideal #2 for Italian big clubs though. I don't want him to leave but contract expires soon. I know he loves it in Greece but Italians rarely say no to a return in Serie A, especially for a big club.