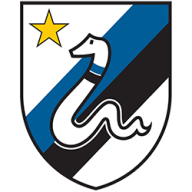 La Grande Inter
La Grande Inter
Joined

Jan 17, 2005
Messages

33,183
Likes

15,117


10 years of FIF

Nostradamus

Most Passionate Member
If Lukaku shows form like yesterday/
Can you elaborate on that? What "form" did Lukaku have yesterday exactly and how that is related to how he played and will play at Inter?
Form isn't something you have on one day, people need to stop misusing this term. Form means you are consistently good over a prolonged period of time. Having one good game doesn't put you in the "in form" category.
This Lukaku and form are not possible to put in a sentence... He needs to do this over the next 3-4 games to call it that.